Discover how to embrace your independence with this free eBook.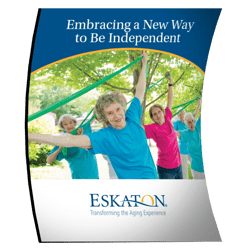 Senior living is no longer the retirement home you may remember from years ago.
Huge advancements have given you a new way to retire.
Download the free eBook, Embracing a New Way to Be Independent, to learn about:
The latest developments in independent living
The choices you could have, from art studios and woodworking to gardening and golf
When and how seniors are making these decisions
How you can make retirement a time to relax, travel, take up new hobbies, indulge in all the things you love to do.
Does that sound like a cruise you want to take? Download your free eBook now!