Discover the latest opportunities in senior living with this free eBook.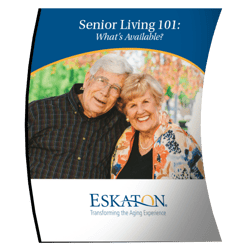 Have you checked out the latest opportunities in senior living?
Housing options have been modernized. Advanced technologies incorporated. Services and amenities added. Care options expanded. And the list goes on.
With so many options, how do you determine what is right for you? Start here.
Get your free Senior Living 101 guide for:
A quick guide of definitions
Descriptions of the latest senior living opportunities
Care options and definitions
And more!
Know what is available so you find the right senior living arrangement for you. Download your free eBook now!