14

Tips & Actions

to Take Before the Move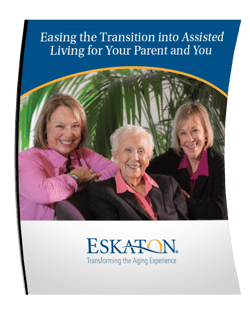 Moving into assisted living, whether an apartment, lodge or room, can be a major change and transition for your parent -- and you too.
Feeling scared, anxious, apprehensive?
Follow these expert tips and action items on:
Preparing their home or room, clothing and personal items

What to have in the room before move-in day

Who to talk to before the move

How to ease stress during the transition

And lots more!
The smoother the transition, the quicker your loved one will be making new friends and feeling at home.
Download your free eBook now! >>