Discover helpful ways to overcome caregiver guilt with this free eBook.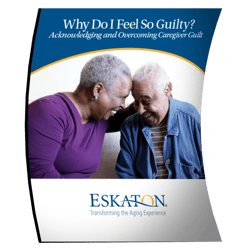 Do you sometimes feel like you are standing in quicksand?
You have an impossible amount on your to-do list. You try everything to get it all done, only to end the day exhausted, stressed and defeated.
As a caregiver, it's normal to feel overwhelmed and guilty. But it's not OK to live like that. Get this eBook to learn:
Why caregiver guilt sets in
What this guilt could do to you
How to overcome it
How to be your parent's child again
Don't let caregiver guilt pull you down. No one wants to stand in quicksand. Request your eBook now.